SPECIAL EVENTS
We can provide you with a PA system that specifically meets with your requirements
We have a wide range of speaker systems that are technically designed to provide crystal clear sound quality for both music and speeches.

Our 100V horn speaker systems are best suited for public address announcements such as at sporting events. These systems will cover larger areas.

We can include wireless roving microphones for your MC or announcer, either handheld or headset.

We will deliver and set up the system at a time that suits you and collect it after the event

Our qualified technical operators can offer you as much or as little assistance as you need on the day

For larger events, we partner with staging and lighting suppliers to provide a complete production service

If you are planning an outdoor wedding ceremony, click here to visit Ceremony Sound, our website dedicated solely to our specialised wedding ceremony audio production service.
Let us know the size and type of venue and your audience numbers, and we will look after the rest.
Check 1-2 PA Hire & Production will never supply you with more equipment than you need so you don't end up paying for equipment that doesn't get used on the day. Call us on 3325 2433 or 0417 638 155 to discuss your needs.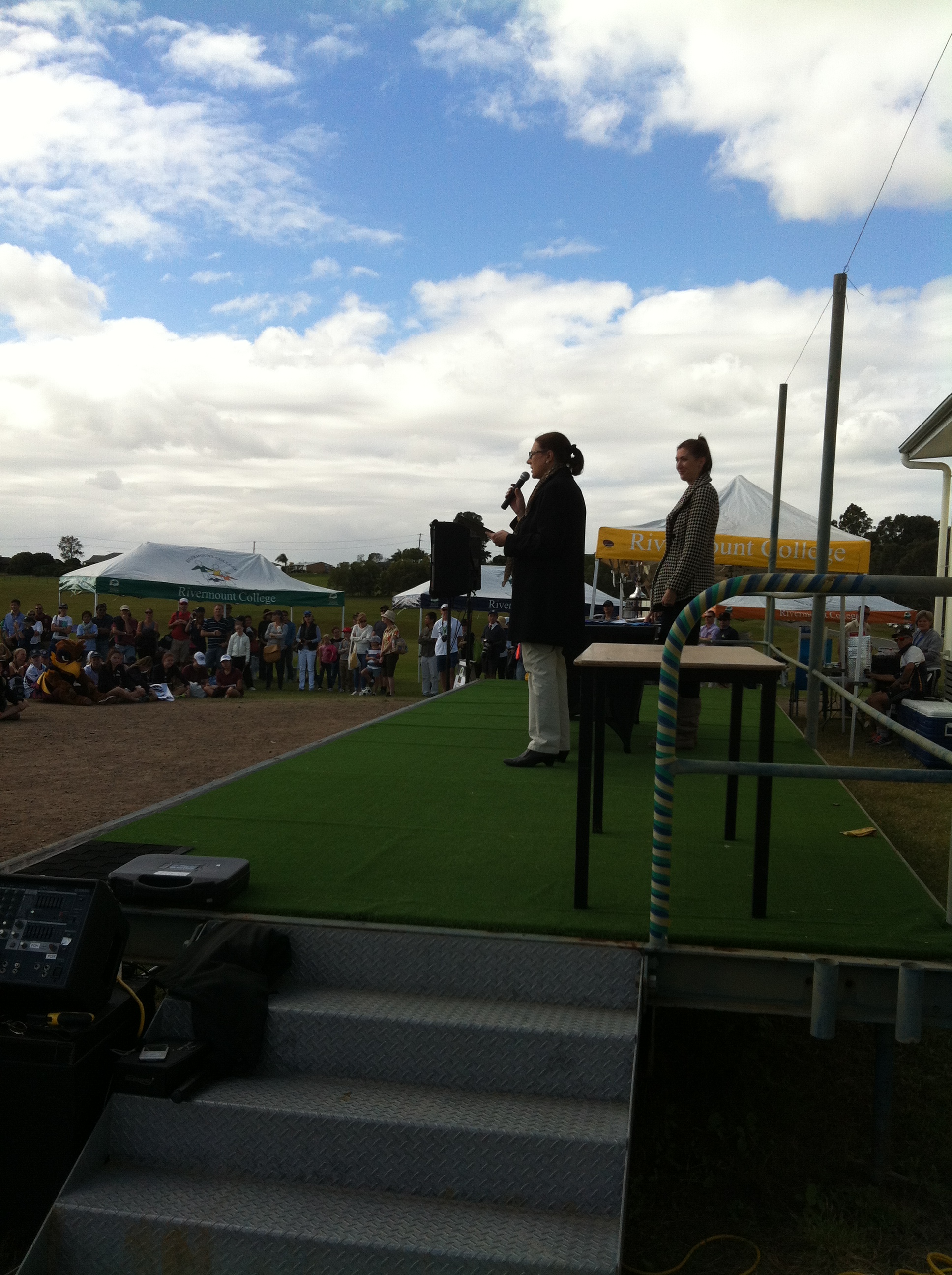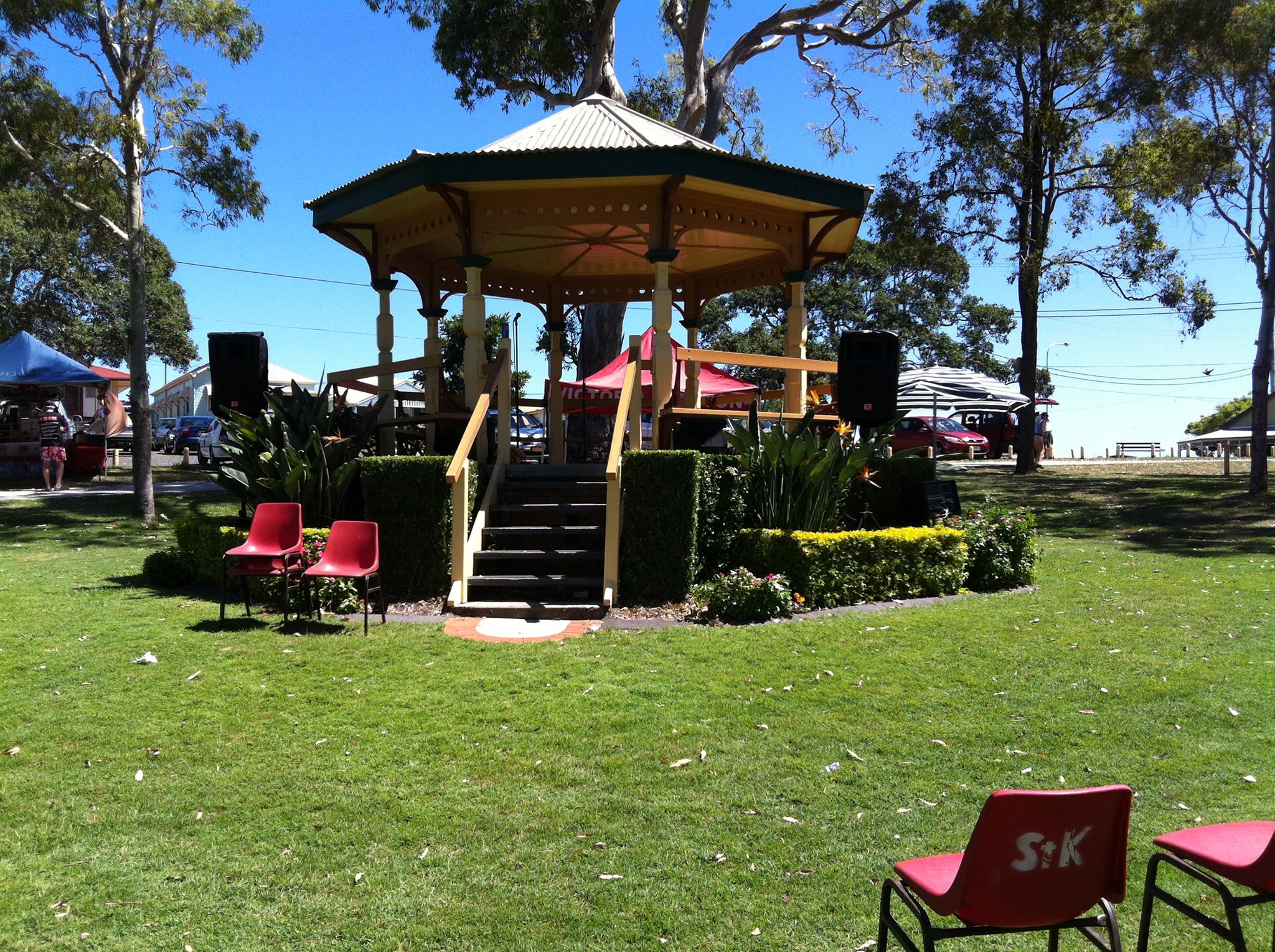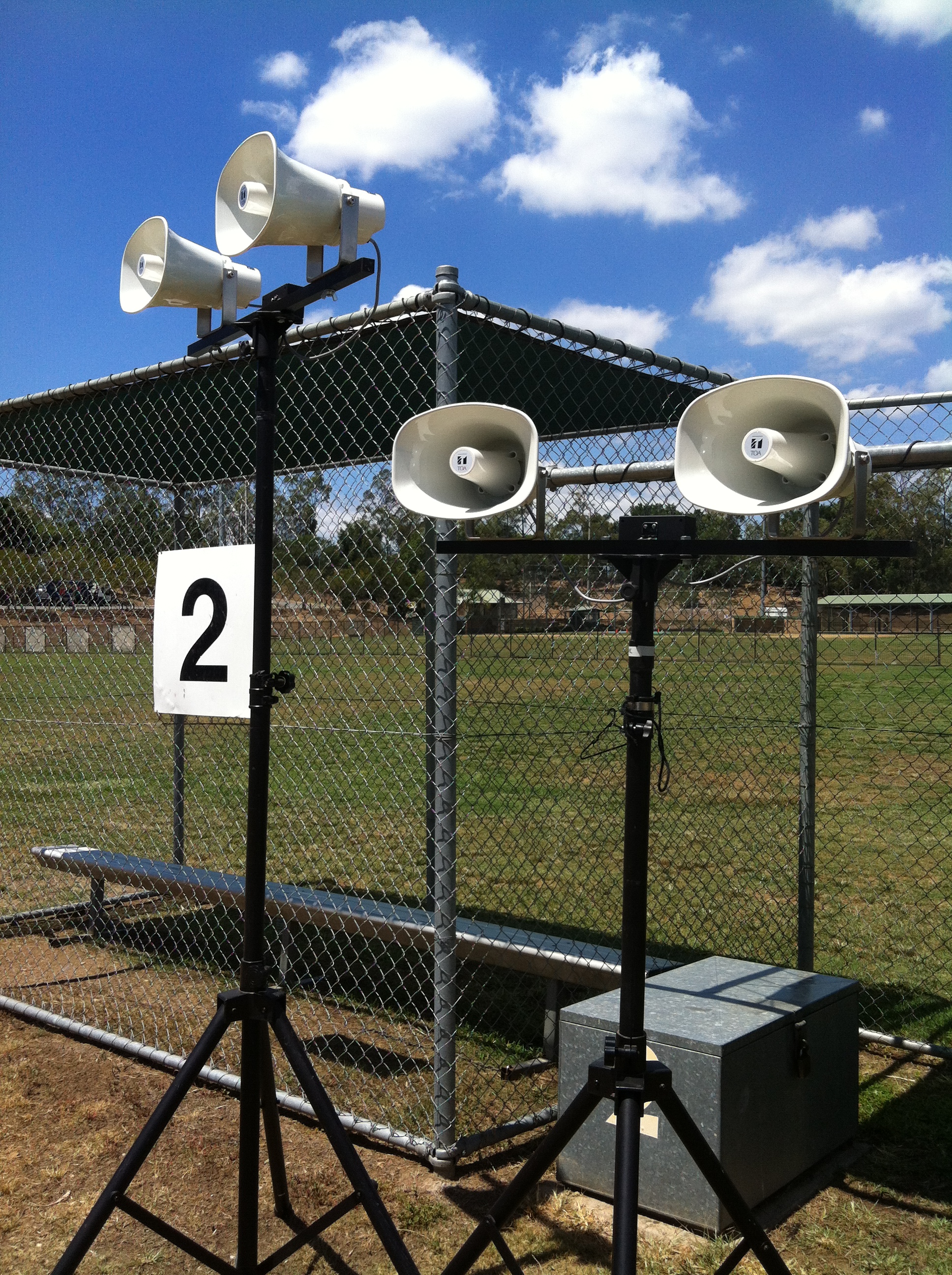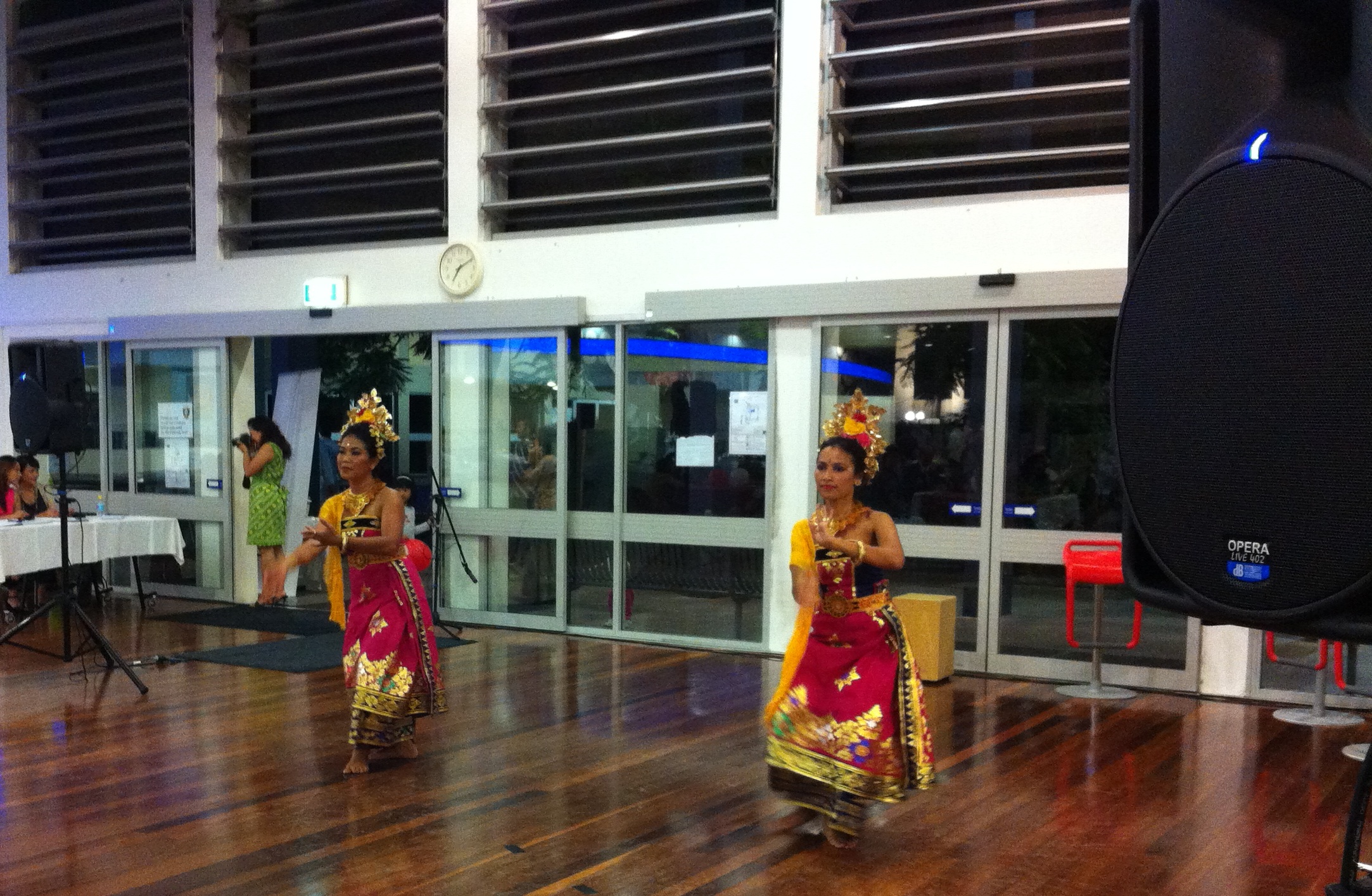 Check 1-2 provided audio systems and engineering for the Abbey Medieval Festival
Outdoor Announcer (100V Line System)
Ideal for announcements. This will get your voice heard across the other side of the oval!
Weatherproof

2 to 6 x 30W horn speakers - get your voice heard

robust tripod stands

extra long speaker leads

mixer amplifier

two wireless microphones
Horn speaker system - 2 speakers $120.00 / 4 speakers $140.00 / 6 speakers $180.00*
Delivered, set up and collected*
Outdoor Event System (100V Line System)
The perfect system for outdoor events with both announcements and music. The future of outdoor announcer systems!
Weatherproof

3 to 9 cabinet-type speakers - ideal for music and announcements

robust tripod stands

extra long speaker leads

mixer amplifier

two wireless microphones

safety cones and barriers available if required.
Cabinet speaker system - from $330*
Delivered, set up and collected*
Megaphones and Loud Hailers
25 Watt (50 Watt max) over the shoulder style megaphone/loud hailer

With fist mic to enable hailer to be pointed in any direction

Auto siren for safety warnings etc

Talk switch

Takes 8 x C cell batteries

Suitable for up to 700 metres in ideal conditions

350mm long, 230mm horn diameter

1.5kg without batteries
Perfect where roaming announcements need to be made. Shoulder strap to enable hands free when not in use.
$25.00 each with Outdoor Announcer systems
$35.00 each for individual hire (pick up only)
Data Projectors and Screens
easy to operate data projector for slide shows and presentations

complimentary screen with every data projector hire

podium microphone available
Data projector and screen:
$55.00 with an event system*
$140.00 delivered, set up and collected*
* All prices are inclusive of GST. Additional delivery charges may be applicable for delivery to northern and southern bayside areas, Sunshine and Gold Coasts and Ipswich.
* Terms and conditions apply - view them here